On eve of Brexit, figures show unprecedented numbers of Britons are turning to translations of continental novels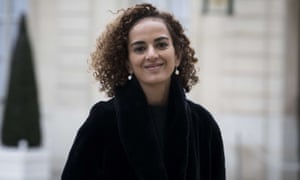 As Brexit looms and the UK faces a future outside the EU, the country's readers are gulping down European fiction at an unprecedented rate, with sales at their highest since records began.
According to research commissioned by the Man Booker International (MBI) prize from Nielsen Book, overall sales of translated fiction in the UK were up last year by 5.5%, with more than 2.6m books sold, worth £20.7m – the highest level since Nielsen began to track sales in 2001. Over the last 18 years, sales of fiction in translation have risen "steadily", with the performance of translated literary fiction in particular standing out for its "extreme growth", up 20% in 2018 year-on-year. Sales of English-language literary fiction over the period, meanwhile, have plateaued and are now significantly below where they stood in the mid-noughties.
"Reading fiction is one of the best ways we have of putting ourselves in other people's shoes. The rise in sales of translated fiction shows how hungry British readers are for terrific writing from other countries," said Fiammetta Rocco, administrator of the Man Booker International (MBI) prize, which will announce its longlist on 13 March.
Norwegian and Swedish writing, represented by authors including the Norwegian thriller powerhouse Jo Nesbø and the Swedish bestseller Jonas Jonasson's The Hundred-Year-Old Man Who Climbed Out the Window and Disappeared, was also popular over the last year, with Chinese, Arabic, Icelandic and Polish languages "in growing demand". Popular Polish titles included Olga Tokarczuk's MBI-winning Flights, as well as Andrzej Sapkowski's fantasy series The Witcher. Chinese science fiction and fantasy novels such as Liu Cixin's The Three Body Problem and Jin Yong's A Hero Born also sold strongly, but sales of crime novels and thrillers, a major contributor to sales of translated fiction in the past, declined by 19% between 2017 and 2018.
Charlotte Collins, co-chair of the Translators Association and translator of Robert Seethaler's MBI-shortlisted novel A Whole Life, hailed the surge of interest, adding that the amount of international fiction now available for sale in the UK has almost doubled in recent years, now accounting for 5.63% of all published fiction.
As 2020 begins…
… we're asking readers, like you, to make a new year contribution in support of the Guardian's open, independent journalism. This has been a turbulent decade across the world – protest, populism, mass migration and the escalating climate crisis. The Guardian has been in every corner of the globe, reporting with tenacity, rigour and authority on the most critical events of our lifetimes. At a time when factual information is both scarcer and more essential than ever, we believe that each of us deserves access to accurate reporting with integrity at its heart.
More people than ever before are reading and supporting our journalism, in more than 180 countries around the world. And this is only possible because we made a different choice: to keep our reporting open for all, regardless of where they live or what they can afford to pay.
We have upheld our editorial independence in the face of the disintegration of traditional media – with social platforms giving rise to misinformation, the seemingly unstoppable rise of big tech and independent voices being squashed by commercial ownership. The Guardian's independence means we can set our own agenda and voice our own opinions. Our journalism is free from commercial and political bias – never influenced by billionaire owners or shareholders. This makes us different. It means we can challenge the powerful without fear and give a voice to those less heard.
None of this would have been attainable without our readers' generosity – your financial support has meant we can keep investigating, disentangling and interrogating. It has protected our independence, which has never been so critical. We are so grateful.
As we enter a new decade, we need your support so we can keep delivering quality journalism that's open and independent. And that is here for the long term. Every reader contribution, however big or small, is so valuable.
This post originally appeared on TheGuardian.com